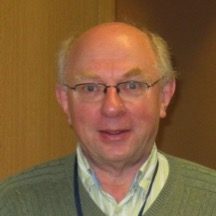 It is with great sadness that we remember Dr. Dan Rurak, a beloved member of the University of British Columbia (UBC) community. Dr. Rurak passed away recently, leaving behind a legacy of excellence in research, teaching, and mentorship.
Dr. Rurak obtained his MSc in Comparative Endocrinology from the University of British Columbia in 1971 and DPhil in Fetal Physiology from the University of Oxford in 1975. He joined the Department as an Assistant Professor in 1977. He was a highly respected and accomplished Professor in the Department of Obstetrics and Gynecology at UBC, where he dedicated over 45 year of his career to advancing the field of maternal-fetal medicine. His research focused on improving the health outcomes of women and their babies, particularly in high-risk pregnancies. Dr. Rurak was a prolific author and his work has been widely cited and influential in his field. His pioneering research of term fetal behavior using the sheep model is internationally acclaimed.
In addition to his research, Dr. Rurak was a dedicated teacher and mentor, known for his passion for educating the next generation of biomedical health professionals. He was a valued member of the UBC Faculty of Medicine, where he served for many years as Program Director of the Reproductive and Development Sciences Graduate Program – the first program of its kind in the country. He was also Co-Director of the CIHR Research Training Program on Women's Reproductive Health. As the Associate Director of the BC Children's Hospital Research Institute, he was recognized for his outstanding contributions to graduate and postdoctoral education.
Dr. Rurak's impact extended far beyond UBC. He was a leader in his field, and also a passionate advocate for international research collaborations. He volunteered his time and expertise in many national and international research committees and organizations.
Dr. Rurak will be deeply missed by his colleagues, students, and the many research collaborators whose lives he touched. His dedication to advancing the field of fetal physiology and improving the health of women and their babies leaves a lasting legacy that will continue to inspire and guide us all.
Dr. Rurak's celebration of life will be held on March 21st at 1:00 pm at the Peter Wall Institute for Advanced Studies:6331 Crescent Rd Vancouver BC, V6T 1Z2.